新界屋宇僭建物申報研討會
2012-10-20 11:57:31
日期:2012年10月20日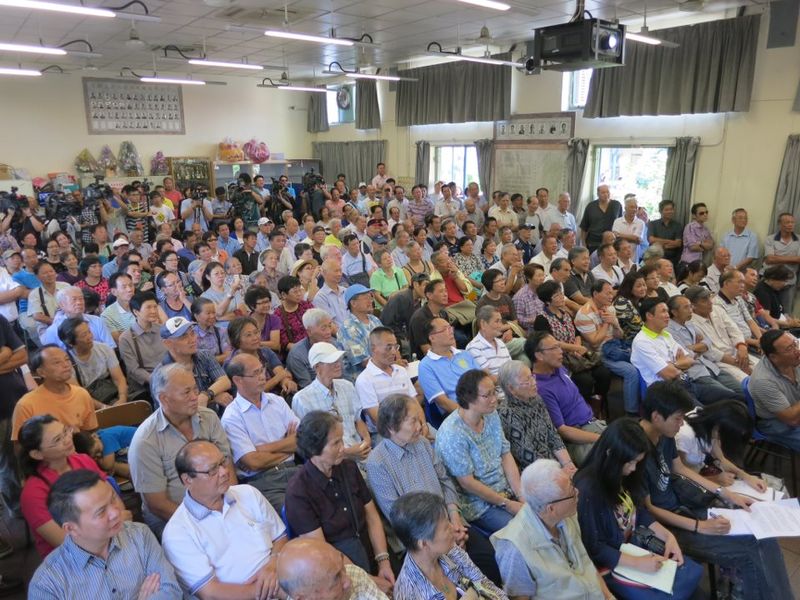 上週六即十月二十日,我出席了新界屋宇僭建物申報研討會,與大約三百名的村民交流對政府僭建申報計劃的意見。大家都認為政府的申報計劃並不合理。在法律觀點上,有關計劃明顯違反「無罪推定」的精神,要村民證明自己犯法,而不是由政府搜集證據指證村民。
而且,該計劃沒有為村民提供出路,只是用5年的「喘息期」來引誘村民自行提供證據,方便屋宇署日後執法。
相反,我建議政府修改過時的《建築物條例(新界適用)條例Cap121章》,引入類似建築物條例Cap.123章的S14AA但要更合適條款,讓業戶可循簡易申請程序向地政署/屋宇署申領批文,將現存家居之非嚴重僭建物合法化或進行合法改造。
倘若有關的修訂獲政府認定和接受,那一定可以解決這個存在已久的社會問題,政府不單可以避免社會反響,更可以調配資源去解決其他更迫切的社會問題,那豈不是更明智的做法嗎?
何君堯律師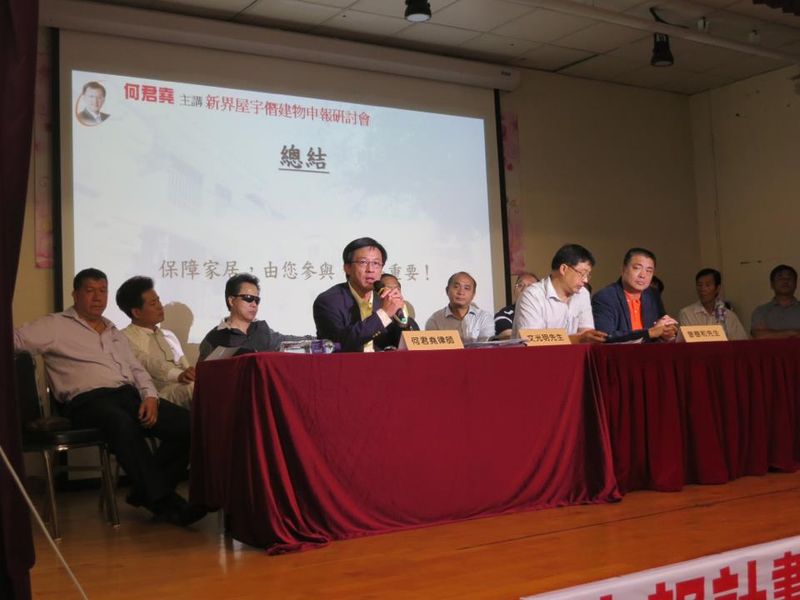 On Saturday, 20th October 2012, I gave a seminar about the registration scheme of Unauthorized Building Works of which more than 500 villagers attended the forum and joined to discuss thereafter. There was extensive and media cover for the event and it was widely reported on the television and in the newspapers the following day. The villagers were quick to express their opinions and the majority of them believe that the scheme is unacceptable. Furthermore, from a legal perspective, such a scheme clearly violates the principle of "presumption of innocence" as the scheme requires villagers to prove that they themselves were breaking the law when it is indeed the government's duty to find evidence to prosecute them!
Moreover, the scheme neither allow villagers to defend themselves nor provides any long term solution to the problem but merely provides an indulgence of 5 years non prosecution period to attract villagers to register when it is in fact only a time delaying tactic to aid the government's law enforcement in the future.
I propose that an amendment should be made to the outdated "Buildings Ordinance (Application to the New Territories) Ordinance (Cap.121)", to include certain provision which is similar to S14AA of the Buildings Ordinance (Cap.123) to enable house owners to lawfully apply for permission to carry out minor building works at their premises. Such amendments would of course be user-friendly to facilitate easy application for permits from the Buildings Department.
If we could regularise the situation as proposed, it would be of great help to the government in resolving this long term social problem without causing any serious social conflicts or resentment. Further, the government could use her energy and resources to target on other more urgent matters. Isn't it a better way to solve the existing problems that requires urgent attention than creating new ones?
Junius Ho